Lydia's Flowers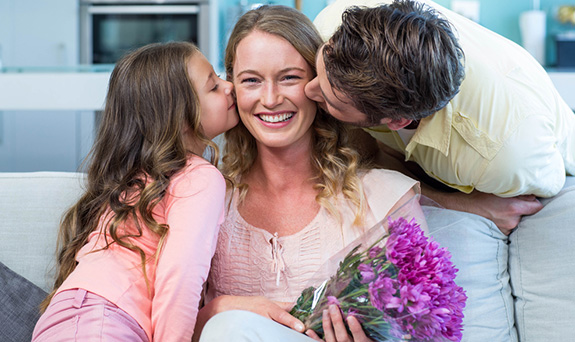 Since 1983, Lydia's Flowers has been serving the Oakland community and supporting local arts and education. We are full service florists offering convenient delivery and online or over-the-phone ordering. Give us a call at (510) 832-6563 or toll free at 800-338-6563 for more information.
Flowers in Oakland, CA
When you choose to say something with flowers, you're using a language nearly as old as time, and when you send flowers in Oakland, CA via Lydia's Flowers, you're using a delivery method that has all the conveniences of the modern day. For over 30 years now, Lydia's Flowers has been providing the East Bay with a wide selection of floral arrangements as well as easy, comprehensive flower delivery services. No matter what the occasion may be, our daily updated inventory of roses, seasonal, and tropical selection, and other stunning flowers will make it easy for you to pick the perfect arrangement.
Lydia's Flowers is pleased to offer online flower delivery in Oakland, CA. When you order through our online shop, you'll receive the superior customer service that comes with supporting a small local business, as well as the wide resources and selection of a larger florist. We even offer same day deliveries for those unexpected special occasions. If Lydia's Flowers sounds like the kind of florist you'd like to do business with, order a delivery via our online store. Here are just a few reasons why you should choose Lydia's Flowers:
We are a proud locally owned and operated business in Oakland, CA.
We have been a part of the Oakland Chamber of Commerce since 1988.
We offer convenient online ordering and same day delivery options.
We have a broad selection of floral arrangements to fit any occasion.
Our prices are competitive with other florists in the area.